Now with a database of over 1300 images, spanning almost 60 years!
Click here to get access.
Urban Sketchers on São Jorge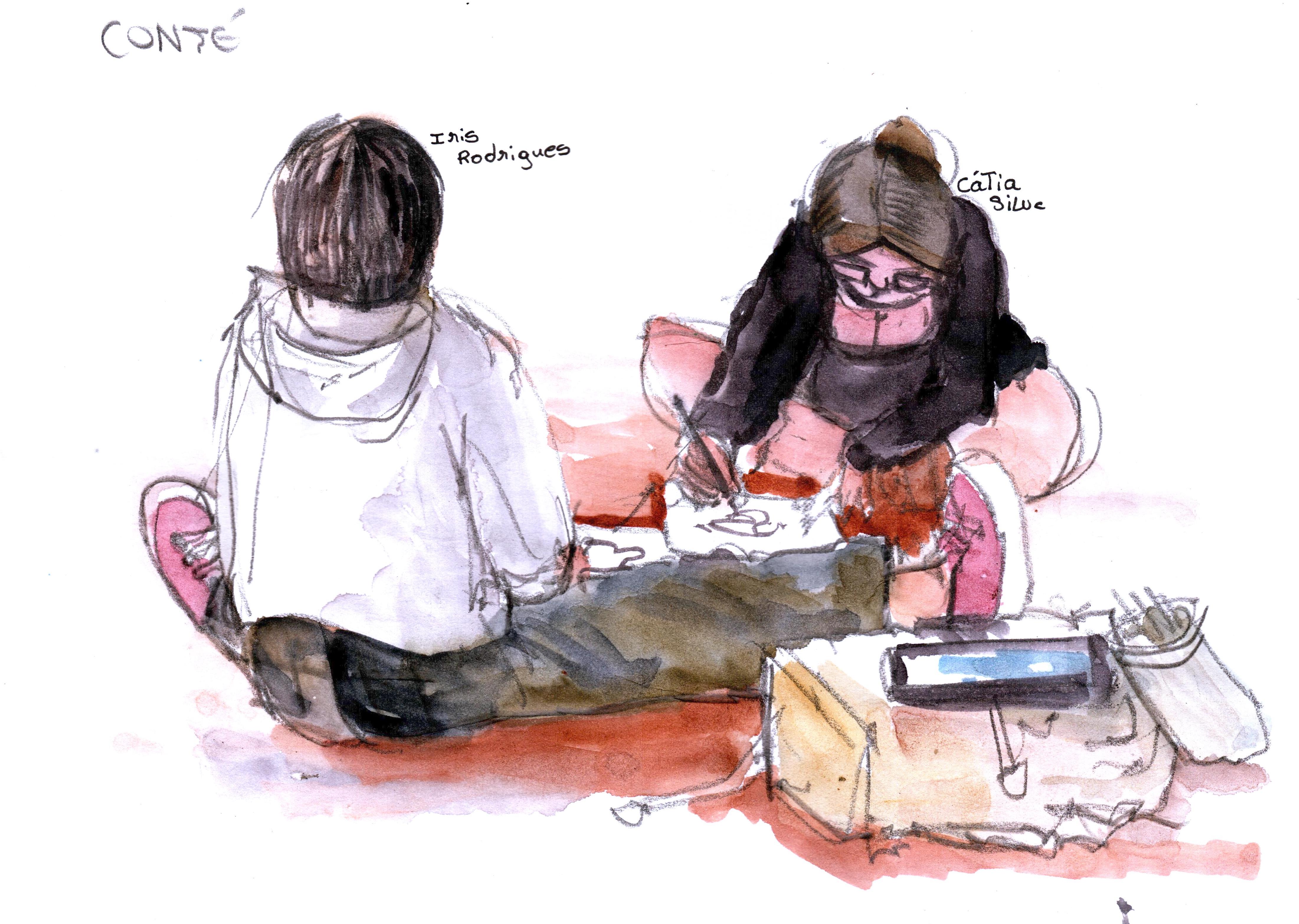 Last week Urban Sketcher Alexandra Baptista came to our little island to help us create a local group. We had a very nice evening in Museu Francisco de Lacerda with help of Catarina Dias. Here ia a sketch of two girls Iris Rodrigues and Cátia ... 
Posted on : 2022-07-03
This page is dedicated to the works of the philosopher, scientist, painter, musician Pieter Adriaans (1955). It is intended as a digital archive that over time will give an extensive overview of his production.