Now with a database of over 1300 images, spanning almost 60 years!
Click here to get access.
The story of "The allegory of painting"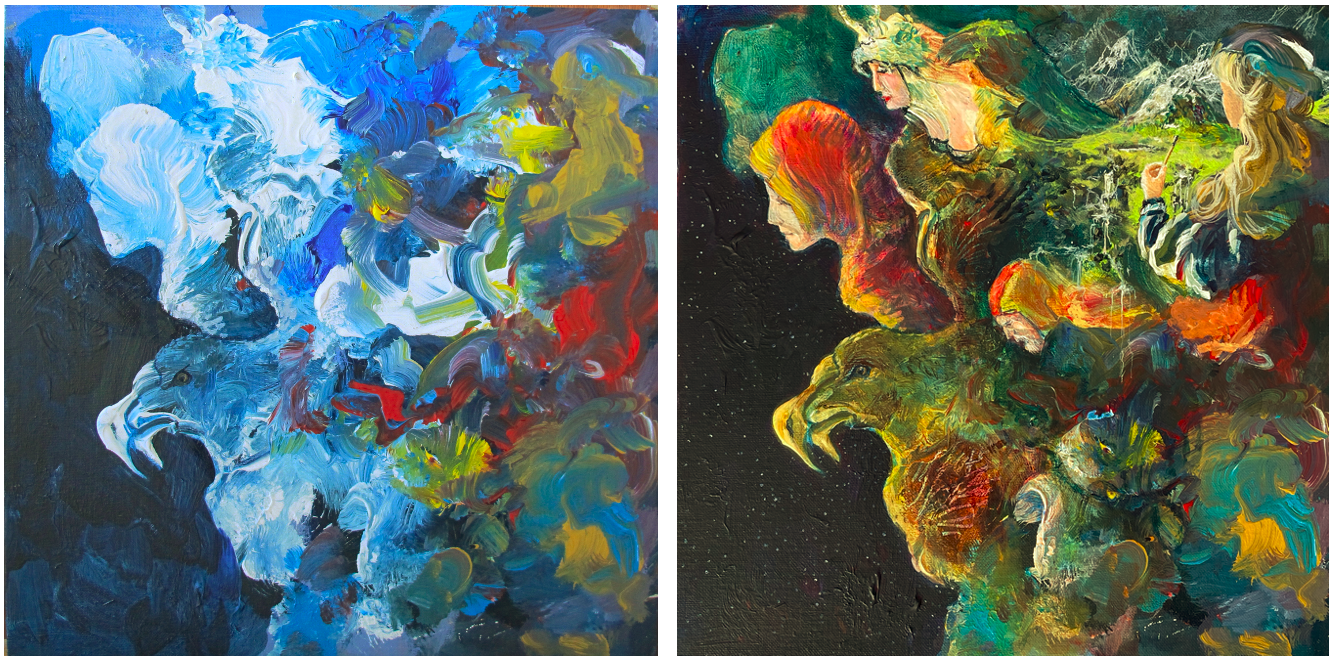 The first version is from 2018. Initially I did not know what the painting would be about. I just threw some blobs of paint at the canvas and tried to see what they meant. When I saw the beak of the bird, I made it stand out by darkening the ... 
Posted on : 2022-05-18
This page is dedicated to the works of the philosopher, scientist, painter, musician Pieter Adriaans (1955). It is intended as a digital archive that over time will give an extensive overview of his production.