The great digitisation project continues: New Site in the air!!!
by : Pieter - 2022-04-15 - 456 views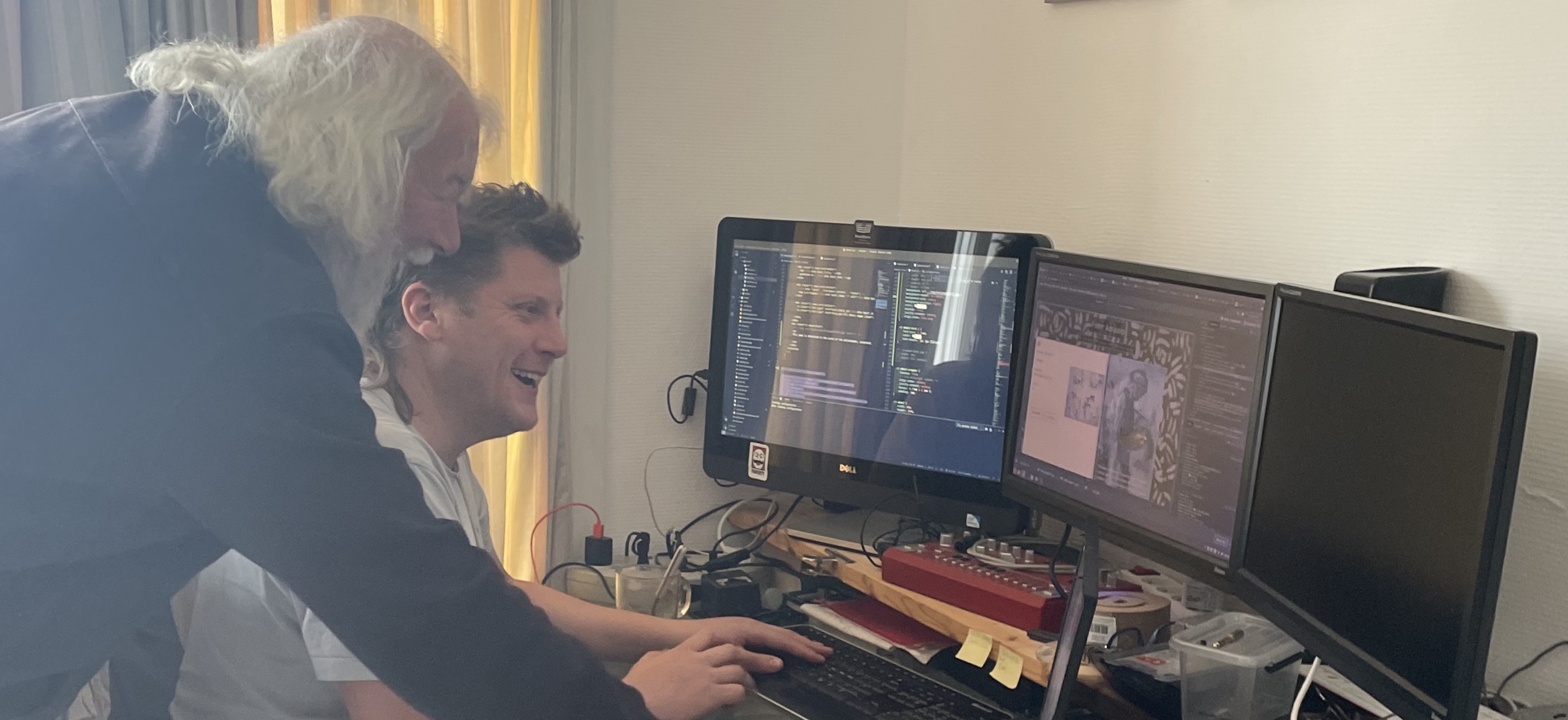 The great digitization project continues 

Today we are launching the new website www.pieter-adriaans.com. The site has existed for almost 20 years but the technology behind the site was outdated. In the past month Jos Velema has created a new environment based on a SQL-data base that will allow us to upload better descriptions of the works of art. As of today fans of my work have access to a data base of over 1300 works, ordered in time and by category.  On the picture you see Pieter and Jos working on the new version of the site. 

The data base is more than only a technological gadget. I'm  probably one of the first artists that during his life time has such an overview over his production. This is, also for me a source of deeper understanding of my work. It offers a visual biography from the first sketches of Rini with Ingrid to the recent ones of my grand daughter Odette. It also shows that there is system in the madness: themes like landscapes, portraits and dream images can followed over decades. I'm very happy with it and cannot stop exploring its contents. 

The site is intended as an archive of most of my production. There are pages dedicated to scientific work, but also to my artistic production and my music. The project will grow with me over time.
Leave a Comment: